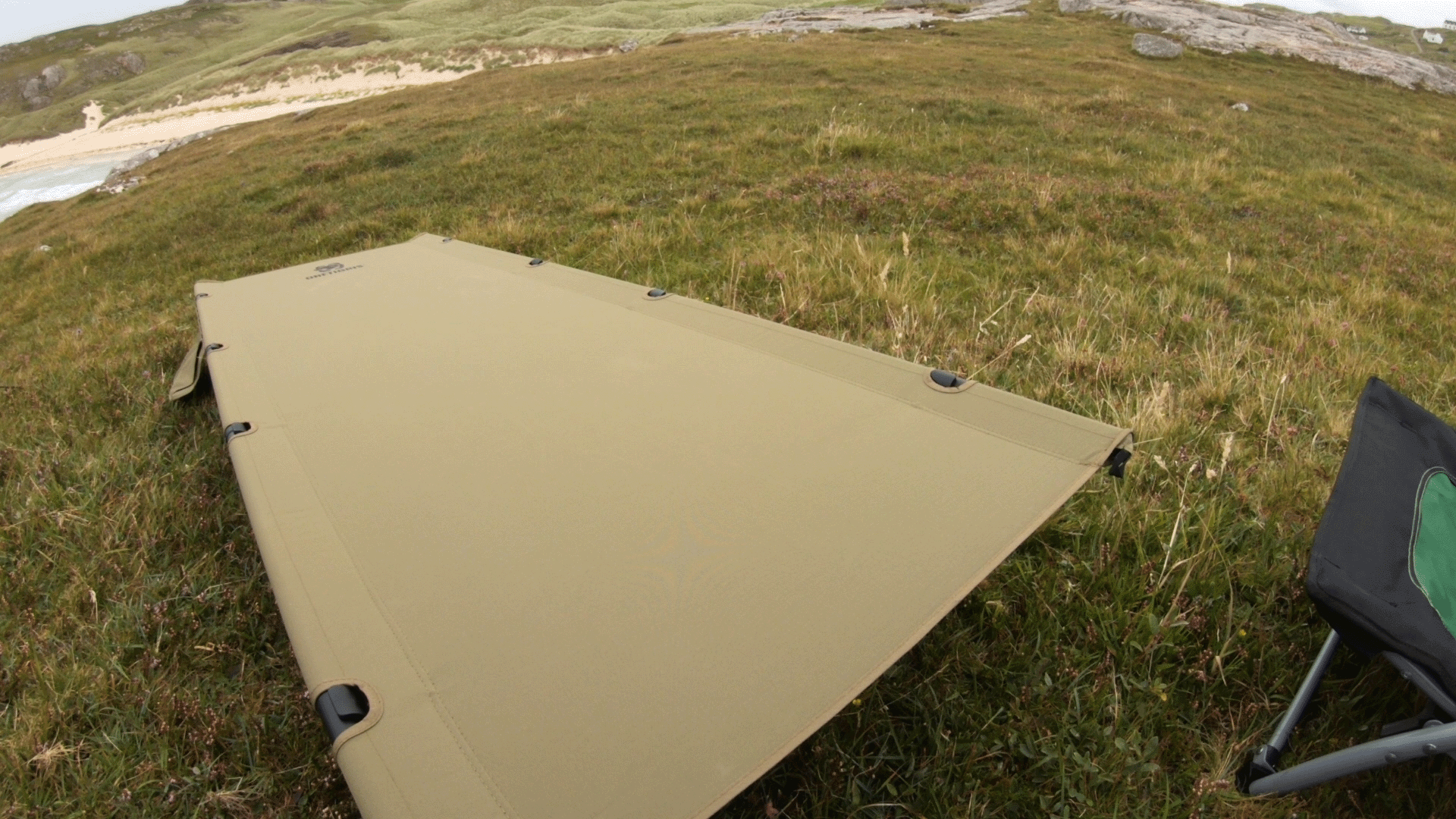 I've been looking for a new camping cot for a little while. My previous one was quite bulky and not easy to carry. I decided to bite the bullet and upgrade it to the OneTigris Lightweight Camping Cot.

I have a couple of OneTigris tents and I find their kit to be value for money whilst also being reliable. The OneTigris Lightweight Camping Cot is no different.
On a recent trip wild camping at Oldshoremore Beach, Scotland, I tried out the cot properly for the first time.
OneTigris Lightweight Camping Cot Review Video
Cot Setup
During my first two night camping trip using the cot, I had some difficulty setting it up. I couldn't get the feet on it properly and it ended up sagging in the middle. I experiment a bit with it, at home, and I finally figured out the setup instructions. The correct way to setup the OneTigris Lightweight Camping Cot is shown in the video above.
Verdict
The cot is very comfortable, light and easy to carry and feels very well made. Overall I am really pleased with it. It's much nicer than sleeping on an inflatable sleeping pad and warmer too. With, or even without, the extender feet there is ample room to store kit under the cot too.

It fits well in my OneTigris Iron Wall tent, I am really looking forward to using it in winter. I think the Lightweight Camping Cot is the ideal cot for use in a hot tent.
Current pricing and colour options are available on Amazon :
OneTigris Lightweight Camping Cot Specs
Weight : 3.84kg
Max Load Bearing : 150kg (23 stone)
Dimensions : 190cm long x 67cm wide x 17cm high (37cm high with the included extender feet)
Packed Dimensions : 59cm x 19cm
I am 6'1″ tall and fit the cot perfectly.